Unveiling SEO Insights: An Interview with Kristal Audain, Product Manager at Groundworks
Welcome to another insightful interview with Kristal Audain, a talented Product Manager at Groundworks and a seasoned expert in the world of SEO. In this exclusive conversation, Kristal takes us on a journey through her background, sharing valuable insights on the evolving landscape of SEO, the impact of AI, effective link building strategies, and her top tips for launching successful SEO campaigns.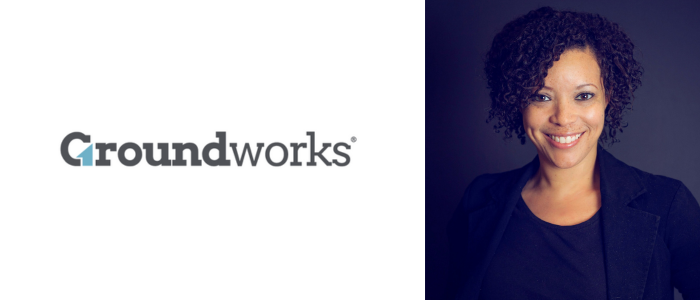 With her passion for digital marketing and her expertise in solving SEO puzzles, Kristal offers a wealth of knowledge and inspiration for both seasoned professionals and aspiring SEO enthusiasts. Get ready to dive into the world of SEO with Kristal and discover the keys to unlocking digital success.
---
Q. Can you please give us a brief introduction about yourself and your background in SEO? How did you get started in SEO? What drew you to this field?
My name is Kristal Audain and I am currently the digital product manager for Groundworks, the nation's leading foundation and water management solutions company.
My career path in SEO started accidentally as I launched an e-commerce business as a volunteer for a small health food store that is the major fundraiser for a local private school. After realizing SEO is a thing and it works, I became interested in the how.
Several years later, I decided to delve into SEO full-time as I took on an SEO Specialist role where I helped launch the digital program for a national multi-location furniture retailer.
While I was also responsible for SEM, Marketing Cloud administration, and overall website management, I really got to delve deeply into local SEO and how it works in tandem with other marketing functions as a whole.
That experience in localization leads me to Groundworks, where we currently have 55 locations across 33 states. As a grew from SEO Specialist to Sr. SEO Analyst to Digital Product Manager, I have really been able to see firsthand how every aspect of SEO is important and necessary in its own way.
I was drawn to this field because I love puzzles and a challenge and SEO is both! With the ever-changing landscape of the search world, companies must pivot and grow with the knowledge that they receive while providing value to their customers in a very real way. Done correctly, this provides immense value to the organization.
Q. What is the current state of SEO?
I believe SEO is currently more exciting than ever however I may be in the minority here. With the introduction of AI tools, on the surface, it seems that this just allows content creators to rely on these tools to farm out masses of articles and videos that may or may not be useful information that will clog up the SERPS and not give credence to those who are honestly trying to provide useful information.
While this may be true, I also see it as a powerful research tool that allows creators to dig deeper than ever before and provide relevant, real-time information to their customer base, if used correctly.
As users begin to search with more intent (and longer tail keywords to get beyond the noise), content that is thorough, well-researched, and valuable will win.
Q. Given the rapidly evolving landscape of search engines in the era of artificial intelligence (AI), what advice would you give to someone just starting an SEO campaign?
Be true to your mission and no shortcuts! AI is a tool, not a solution. In our office, I like to refer to AI tools as our "intern". It is there to do all the menial work so we can focus on taking what it produces and using our expertise to turn it into something amazing for our customers. If we don't have to take the time to do basic functions, we can spend more time being creative.
Q. Since links have consistently ranked among the top three factors in search engine rankings, do you believe that link building will become even more critical as AI-powered content creation tools make it easier for websites to publish content at a higher frequency?
Yes, I think link building will remain one of the top factors in rankings because it involves human interaction and intentionality. Anyone can push out 50 articles on a subject, but can they build the necessary relationships with the authoritative source that provide credibility? Probably not.
Q. Can you talk about the role of AI in SEO and how you see it evolving in the future?
AI has been around for a while and will be here to stay. As you look at how search engines have focused more on providing search results that are based on user intent, it is clear that they have been teaching their systems about our behaviors for years. This release is just our turn to play with their technology and use it to truly match wits.
As search engines master providing personalized results, the SEO community must pivot to be more intentional about the content that is being presented. No longer will the keyword stuffing, and generic content be king for down-funnel users. The search engines know exactly what their users are looking for and it is up to us to provide that value.
Q. How do you approach link building and what are your favorite link building methods?
Being in corporate SEO for most of my career, media relationships have been my absolute go-to for link building. This is for both news sources and powerhouses within the industry that already believe in our company's mission.
I also believe that aligning with similar content creators within the space for cross marketing is very effective because they are able to naturally link to our content and provide real value to their customers and ours.
Q. Can you tell us more about the SEO services that you or your company offer?
Being with an in-house team, we are a bit different. Our customers are both internal (the management of each of our locations) and external (customers seeking our services).
This means we are heavily focused on local SEO. We also produce and optimize content and work directly with the in-house development team on technical SEO optimizations.
Q. When executing SEO campaigns, do you personally handle link building or do you work with third-party link building agencies to acquire links on behalf of your clients?
In the past we have worked with third-party agencies for link building however we just hired a new SEO Specialist to revive and bring these efforts in-house.
We are very excited to have her expertise on the team as she has previously worked with an in-house SEO team to build their linking strategy.
Q. Can you share with us the SEO tools that you use on a regular basis? Additionally, do you have a favorite tool among them?
I think my absolute favorite tool is Screaming Frog although I use quite a few tools regularly including SiteBulb, Conductor, and Merkle's Local Search Results Tool, and of course the trusty GA4 and GSC.
As an SEO expert, are there any specific tools or functionalities that you wish existed in the market to make your job easier or more efficient?
Q. Can you share any books, articles, or other resources from industry experts that you have found valuable?
I am a member of the Women in Tech SEO Slack Community and it has been invaluable over the years. As I was learning SEO and growing in the space, I was able to ask questions of a supportive group, participate in a mentorship program and participate in discussions that really stretched my wings.
Q. For someone who is interested in becoming an SEO expert, what advice or recommendations would you offer to help them get started and develop the skills necessary to succeed in this field?
I recommend learningSEO.io, which is a free resource, to anyone wanting to jump into SEO, learn new skills, or perfect those you already have.
Also, stay curious. Allow yourself to fall down the rabbit holes from time to time and see where it will take you. The SEO landscape changes rapidly and that is what makes it frustrating at times if you allow it, but in my eyes it's great. It gives you the leeway to really challenge how you look at the same problem daily and figure out new ways to solve it.
Q. How do you measure success in your career as an SEO professional, and what benchmarks do you set for yourself?
My personal benchmarks are how much I am continuing to learn and provide value to others whether in their personal growth or as an impact on the bottom line of my organization. I want to be useful wherever I go.
---
In conclusion, our interview with Kristal Audain, a seasoned Product Manager at Groundworks, has provided valuable insights into the world of SEO. From her background and journey into the field to her thoughts on the current state of SEO, the impact of AI, and effective link building strategies, Kristal's expertise shines through.
We hope that her tips and suggestions inspire aspiring SEO professionals and empower businesses to enhance their online presence. Stay tuned for more interviews and expert advice to fuel your SEO success.
Where you can find me…
Website: https://www.groundworks.com
Linkedin: https://www.linkedin.com/in/kristalaudain
Twitter: https://twitter.com/SeoKristal