From Overworked Teacher to 7-Figure Affiliate Marketer: An Exclusive Interview With Jason Mills
Today, we have the pleasure of speaking with Jason Mills, a highly successful affiliate marketer who has built an impressive online portfolio valued at over £1,000,000 in less than 5 years. Jason's journey from overworked teacher to niche site expert is truly inspiring. During our interview, we delved into topics such as SEO, AI, link building, and Jason's tips for new affiliate marketers.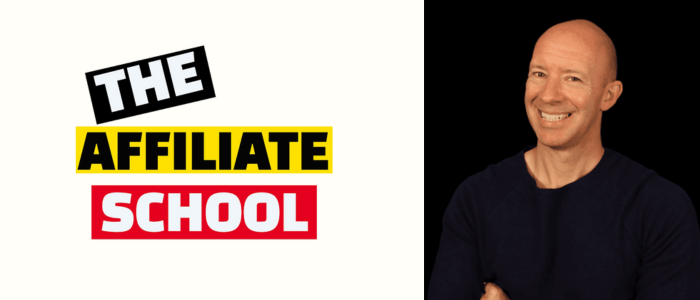 Let's dive in and learn from his expertise!
---
Q. Can you tell us a little bit about your background and what led you to become an online entrepreneur?
I've always had an interest in entrepreneurship since I was a child, often having money-making schemes in my mid-teens, but it wasn't until around 10 years ago that I really took this online. I've always been able to write, so seeing the opportunities around blogging and utilizing my writing abilities made sense to me.
Q. How did you transition from being an overworked teacher to building a successful portfolio of niche and affiliate sites?
I started by taking on some freelance client work alongside my teaching role. This gave me an income outside of teaching and allowed me to jump away from full-time employment.
This also enabled me to develop my skills in SEO, design, writing for the web, and so on. I was getting good results for local and national clients with my SEO services and wanted to start my own projects. I discovered niche sites and started to build my own in niches that I had knowledge of, or had a passion for.
I had some good early success with sites built on fresh domains which then took off further through the pandemic. Since then, I've looked to replicate my process with other sites in various niches.
Q. Can you give us an overview of the types of sites you run and the numbers behind them (such as traffic, revenue, etc.)?
Sure… all of my sites are monetized through affiliate links. I don't run any display ads – so the majority of the content on my sites is buyer guides and reviews.
There are some info posts but they are more to build out topical authority than to generate income. My sites are not huge in terms of traffic numbers – with my top two sites having around 50,000 organic users per month.
Revenue for these sites is around $40,000 combined – which just goes to show you don't need huge traffic to generate high revenue so long as you target the right kinds of keywords and have high-paying affiliate programs.
Q. What is your content creation strategy for your sites and how do you ensure that your content stands out in a crowded online space?
My strategy is to go high on quality. I work with niche specific writers and am now bringing rich media more and more onto my sites – images, video, etc. This is only going to become more and more important over time.
I work in very competitive niches so the content has to be top quality, helpful to the user, and meet the search intent – and supported by unique imagery/video.
Q. What are your favorite monetization strategies or networks and why?
Affiliate – 100%. If you match the right offer to the right traffic you can convert at a high rate. If you can find programs that pay out in the region of 30-60% commission then you are on to a winner. For me, I prefer to work with individual programs as opposed to those found on AWIN, Shareasale, etc.
Q. How do you approach link building for your sites and do you have a favorite link building technique?
I mix it up with manual outreach, blog posts, HARO, digital PR, and even the odd PBN. I don't have one preferred method but I like to mix it up and keep it looking as natural as possible.
Q. Jason, have you built sites using aged domain site building techniques, and if so, how has this contributed to your success as an affiliate marketer? Alternatively, if you have not used this technique, can you explain why you haven't tried it and if there are any reasons for that?
Yes, I have run a case study on my YouTube channel of an aged domain project that is now making close to $20,000 per month. It can be risky but if you get it right with an aged domain it can be a huge shortcut and allow you to tackle niches that would otherwise be very hard to crack.
Q. How do you think AI is impacting the world of affiliate marketing, especially for content site affiliates like yourself?
Every day there is a new AI tool or new announcement on how AI will impact search. It's so fast-paced that it is hard to say how it will play out in the long term.
AI will be a threat for many, but also an opportunity. SEO has always evolved and the top players will continue to adapt to this ever-changing landscape – I hope I can be one of them.
Q. Have you considered using AI writing tools in your content creation process, similar to how Annie and other affiliate marketers have adopted them? If so, what advice do you have for others looking to integrate AI writing tools into their workflow?
It's not something I've really dabbled with too much as of yet. I will use AI in my writing for sure, but for now, my processes are working and I'm happy with continuing without it. That being said, I'm considering starting a couple of sole AI projects soon.
Q. Can you tell us a little bit about The Affiliate School and what services you offer through the website?
The Affiliate School was set up to share my knowledge and inspire others to make money through affiliate marketing. I do offer audits and consultations through it – but this is due to demand, rather than me seeking to profit from the channel.
Q. Jason, could you please give us a brief overview of your YouTube channel and explain how the videos you create can benefit affiliate marketers?
I try to make the channel informative and entertaining at the same time. It's a mix of tutorials, case studies, and videos that aim to inspire and motivate others to take action. I like to try and create content that I would like to consume and so far it's had a good response from the audience.
Q. Jason, for someone who is just starting out in the world of affiliate marketing, what tips do you have for them?
Just get started. There will always be a reason not to start – whether it is the threat of SEO changing, you feeling you have no time, or whatever – but just get started – expect it to take longer than you would ideally like and be prepared to learn from your mistakes.
Q. And finally, based on your journey so far, what is your number one piece of advice for new affiliate marketers?
Don't listen to people that say it can't be done. It can – I am living proof of that. I', just a normal guy who one day decided to start in this crazy world of affiliate marketing. You can do the same.
---
Thank you for your time!
After having an insightful conversation with Jason Mills, we hope that his journey from a high school teacher to a successful niche and affiliate site portfolio owner has inspired you.
His valuable insights on AI, SEO, content creation, and link building, as well as his advice for new affiliate marketers, will surely benefit both new and experienced content site affiliate marketers.
If you have any suggestions for other affiliate marketers we should interview, please let us know in the comments below. Additionally, we would appreciate it if you could share this post with your network, helping us reach more people who could benefit from this discussion.
Where you can find me…
Website: https://theaffiliateschool.co.uk
Twitter: https://twitter.com/nichejason
YouTube: https://www.youtube.com/@TheAffiliateSchool