Unveiling the Insights of Adam Torkildson: Founder of Tork Media and a Visionary in the Content Marketing Space
Welcome to an exclusive interview with Adam Torkildson, the brilliant mind behind Tork Media, a renowned content marketing and thought leadership company.
With a wealth of experience and expertise in the industry, Adam has established himself as a visionary, driving innovation and excellence in the content business.
In this interview, we had the privilege of exploring various aspects of the content industry with Adam. From content creation processes to effective content promotion strategies, Adam sheds light on the core elements that contribute to the success of a content-driven business. His insights and experiences provide invaluable guidance for aspiring content entrepreneurs looking to make their mark in the industry.
As a forward-thinking leader, Adam also delves into the impact of artificial intelligence (AI) on the content business. He shares his perspectives on how AI is shaping the industry and offers valuable insights into leveraging AI tools and technologies for content creation, optimization, and distribution.
Additionally, Adam shares his vision for the future of SEO in a rapidly evolving digital landscape. He explores emerging trends and technologies that are likely to shape the SEO industry and offers expert advice on how businesses can stay ahead of the curve.
Furthermore, link building, a crucial component of SEO, is discussed as Adam provides his insights on effective link-building strategies. He shares his experiences and offers tips on building high-quality links that drive organic traffic and enhance the authority of content sites.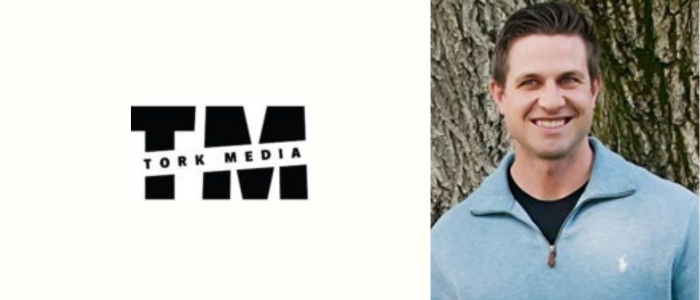 Join us as we unravel the wisdom and expertise of Adam Torkildson, gaining valuable insights into the content business, content creation processes, content promotion strategies, AI's impact on the industry, the future of SEO, link building, and expert advice for aspiring content entrepreneurs.
---
Q. As the founder of Tork Media, a content marketing and thought leadership company, could you share with us how you got started in the content business and what motivated you to establish your own company?
My mom made me write 10-page reports as a form of punishment growing up. I think I wrote about 50 10-pagers by the time I was 15. But, the positive side effect of this turned out to be the thing that formed my entire career. I had learned how to write quickly and with lots of filler words 🙂
In college, I used this same skill at the University newspaper as the webmaster and blogger. I was able to leverage that experience into a job at SEO.com – which solidified my love of internet marketing and allowed me to learn from some of the best in the business at the same time.
After learning how SEO worked, I moved on to a PR agency for a short while, which helped me learn how Digital PR worked. I married the 2 skills into what I built at Tork Media: a network of websites that allow authors, thought leaders, CEOs, and brands the opportunity to publish content at scale across 200 different sites in which I operate.
Q. With a diverse portfolio of online newsrooms and media properties, how do you navigate the content publishing industry and ensure that your brands consistently provide engaging and informative content to audiences?
A combination of WordPress plugins to enforce certain editorial and SEO standards, along with AI, a team of editors, and interns.
Q. AI and ChatGPT technologies are transforming various industries, including content creation. How do you see AI impacting the content business? Are there any specific ways in which you leverage AI technologies within your company?
We have been using AI for several years, and it's so awesome to see how much better it's been getting just recently. We use AI to proofread content at scale, edit content at scale, publish content at scale, and even find clients at scale.
Q. In your opinion, what is the future of the content business? How do you envision content consumption and distribution evolving in the coming years?
I think the future of content is going to be video and audio based. We are nearly at a tipping point where video/audio creation is possible via nearly free AI, so anyone can become their own production studio. The difficult part will be separating one's self from everyone else producing garbage or regurgitated sameness.
Q. How important is SEO for your company and its online newsrooms? What steps do you take to optimize your content for search engines and improve organic visibility?
You'd think SEO would be paramount for us. But it's really not. It's all about eyeballs. We get traffic in so many ways that have nothing to do with Google anymore, I don't optimize my content beyond the standard Yoast suggestions (which I do enforce on every piece of content we publish).
We get a lot of traffic by coming up with creative headlines and newsworthy angles much more than we do by optimizing for certain keywords.
Q. Given the ever-changing landscape of SEO, what are your thoughts on the future of SEO? Are there any emerging trends or strategies that you believe content site entrepreneurs should be aware of and adopt?
Having the ability to learn and adapt is, and always will be, a skill every SEO person must have. The future will probably be alot like the past: things will come and go. Experts will say this thing or that thing. Google will say this or that. Some people will get scared. But the people who keep testing and trying things to see what works and what doesn't will always come out on top.
Q. As an entrepreneur in the content business, what advice would you give to aspiring content site entrepreneurs who are looking to adapt to the changing industry landscape and succeed in the digital realm?
There are a lot of ways to monetize a website, so try and find a site that can be monetized in more than just one way. That's a principle called 'Don't put all your eggs in one basket.'
I would also say, affiliate marketing is probably the least effective way I've ever monetized a site, hands down. I rarely participate in those opportunities unless I buy a site that already has a built in affiliate sales funnel that works and is profitable.
Q. How do you balance the need for producing engaging and informative content while also maintaining profitability in the content business? Are there any specific monetization strategies that you find effective for your media properties?
My content will skew towards what makes the most money. So if a piece of content isn't engaging or informative but I made 100x my money on producing it, I will do that all day long.
My basic formula for monetization success is that I need to make at least 4x profit (aka, 4 times what I spent on it or invested into it) on each site I acquire.
Q. With the rise of social media and content distribution platforms, how do you approach content promotion and distribution to ensure maximum reach and engagement for your brands?
This is one area I don't spend any time on. It seems to me that I get horrible diminishing returns by focusing on social media or distribution. If I've done my job correctly, then our content will be shared as much as it would anyway without any extra attention or budget.
Q. In your experience, what are some common challenges that content site entrepreneurs face, and how do you recommend overcoming them to build a successful and sustainable business?
Losing traffic is the biggest challenge any site owner will face. It's happened to me and every other site owner. It's part of the game. Without traffic, your site has little to no value.
And of course, revenue is tied to traffic. Generally speaking, if you continue to focus on the things that made the site have traffic in the first place, and exclude everything else, you shouldn't have to worry about losing it.
Q. As the media landscape continues to evolve rapidly, how do you stay ahead of industry trends and ensure that your company remains at the forefront of content innovation and audience engagement?
I don't try to stay ahead of trends. I continue to provide a service that will be needed in one form or another until it isn't. That's why I also invest in numerous other ventures digital and physical (like BTC and real estate).
---
In conclusion, our interview with Adam Torkildson, the visionary founder of Tork Media, has shed light on the intricate dynamics of the content marketing industry.
Adam's expertise and experiences provide valuable insights into content business, content creation, promotion, AI's impact, the future of SEO, link building, and guidance for aspiring content entrepreneurs.
Through his visionary leadership at Tork Media, Adam has established a content marketing empire that continues to push boundaries and drive thought leadership. His perspectives on content creation processes and effective promotion strategies serve as a guiding light for content-driven businesses striving for success.
Furthermore, Adam's insights into the impact of AI on the content industry highlight the importance of embracing technological advancements to enhance content creation, optimization, and distribution. His vision for the future of SEO prepares businesses for the evolving landscape, where staying ahead of emerging trends and technologies is key.
Lastly, Adam's expertise in link building provides valuable guidance on building high-quality links that contribute to the organic growth and authority of content sites. His tips and strategies empower businesses to navigate the complexities of SEO and drive organic traffic.
As you embark on your own journey in the content business, may the insights shared by Adam Torkildson serve as a source of inspiration and guidance.
Embrace the wisdom and apply it to your strategies, enabling you to thrive in the ever-evolving world of content marketing.
Where you can find me…
Website: torkmedia.com
Likendln: linkedin.com/in/torkildson
Twitter: twitter.com/yummytork