Introducing Esteve Castells: Unveiling the SEO Insights From Barcelona's Finest
Based in the vibrant city of Barcelona, Spain, Esteve Castells has emerged as a prominent figure in the world of search engine optimization (SEO). With a journey that began nearly nine years ago during his university days, Castells discovered his passion for SEO while creating his first websites. Since then, he has immersed himself in the field, working with various companies and sharing his expertise as an SEO educator.
In our exclusive interview with Esteve Castells, we had the privilege of gaining valuable insights into his background, exploring the current state of SEO, delving into the intricacies of link building, examining the impact of artificial intelligence (AI) on SEO, and discovering practical tips for launching successful SEO campaigns.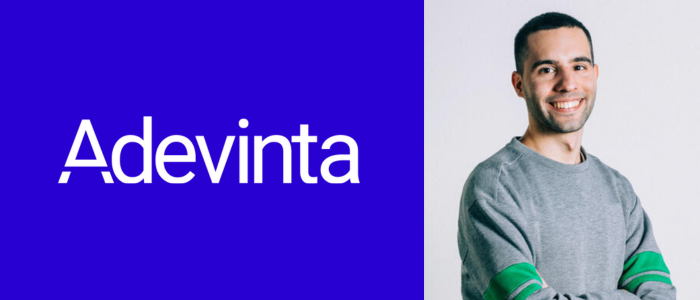 Castells' experience and expertise have allowed him to navigate the dynamic world of SEO with finesse, driving growth and success for businesses across industries. His focus on SEO, despite his initial interest in Growth Hacking, showcases his dedication to mastering the art of strategic optimization.
Throughout our conversation, Castells shared his unique perspectives and proven strategies, providing a wealth of knowledge for digital marketers, business owners, and aspiring SEO professionals.
His insights into link building techniques and the influence of AI shed light on the ever-evolving SEO landscape and offer actionable advice for achieving online visibility and success.
Read the full interview below and unlock valuable insights from Castells.
---
Q. Can you please give us a brief introduction about yourself and your background in SEO? How did you get started in SEO? What drew you to this field?
My name is Esteve Castells, and I am based in the vibrant city of Barcelona, Spain. I began my journey in the SEO world about nine years ago while I was still in university, creating my first websites.
This experience led me to work for various companies and also teach SEO. Initially, my interest was in Growth Hacking, but I quickly gravitated toward SEO and have since dedicated a significant portion of my time to this field.
Q. What is the current state of SEO, and how do you believe it will evolve in the age of AI?
It's difficult to predict how SEO will evolve due to AI, but it's likely that this will be the most significant disruption to our work processes, transforming the role of SEO in multiple ways.
In my opinion, the state of SEO has remained relatively consistent over the past five years, with only minor changes and updates occurring. However, the impact of AI may change that soon.
Q. Given the rapidly evolving landscape of search engines in the era of artificial intelligence (AI), what advice would you give to someone who is just starting an SEO campaign?
I would recommend staying as is for now and doing it normally. There is a lot of buzz and noise but the reality is that so far not that many industries have been deeply affected by AI. Q&A websites might be the first ones too, for example, Quora or StackOverflow. Funnily, Quora already started creating Poe to capture this new thing.
Q. Since links have consistently ranked among the top three factors in search engine rankings, do you believe that link building will become even more important as AI-powered content creation tools make it easier for websites to publish content at a higher frequency?
One way or the other it will continue to remain important, probably the concept of links will be less important in an AI context since the way training sets work now is more related to how authoritative the domain is, but then the links between pages are less relevant overall.
Maybe the theoretical concept of DA will actually be more important moving forward.
Q. Can you talk about the role of AI in SEO and how you see it evolving in the future?
I see a short-term boost in productivity and a long-term unknown impact on the profession. If we consider SEO as what we do today, at some point, it could be replaced by whatever is next.
Q. What criteria do you use to assess the quality of a link before deciding to pursue it for a website?
I check for organic search traffic, and overall metrics related to authority in Ahrefs. I am not a heavy user of buying links so my processes there might be a bit rudimentary.
Q. Can you share with us the SEO tools that you use on a regular basis? Additionally, do you have a favorite tool among them?
I like Botify a lot. It's an enterprise SEO tool that would definitely be my fav one at the moment. It's basically a Screaming Frog on the cloud, and on steroids for those less familiar. I also like Ahrefs, Sistrix, and Semrush. Each has good & bad things.
Q. As an SEO consultant, are there any specific tools or functionalities that you wish existed in the market to make your job easier or more efficient?
I think overall mostly everything is invented by now.
Q. Can you share any books, articles, or other resources from industry experts that you have found valuable?
I highly recommend Aleyda Solis' newsletter, SEOFOMO, which provides valuable insights and updates on the SEO industry. Another resource I often refer to is LearningSEO, which offers comprehensive knowledge and practical guidance on various aspects of SEO.
Q. For someone who is interested in becoming an SEO expert, what advice or recommendations would you offer to help them get started and develop the skills necessary to succeed in this field?
My advice for aspiring SEO experts is to focus on understanding the technical aspects of the web, as well as what constitutes great content.
Learning SEO from first principles is highly beneficial, as it provides a solid foundation for practical learning through hands-on experience.
Q. How do you measure success in your career as an SEO professional, and what benchmarks do you set for yourself?
Throughout my career, I have always aimed to grow and learn more about my field. My goal is to find happiness in my work and to take on increasingly challenging tasks.
While I don't have specific benchmarks, I make it a priority to surround myself with exceptional people who inspire and push me to become better every day.
---
Thank you for your time!
We genuinely hope that the interview with Esteve Castells has provided our readers with valuable insights into the world of SEO. By learning about important topics such as AI's impact on SEO and gaining Esteve's expert opinion, we believe our readers have acquired crucial knowledge to navigate the ever-evolving SEO landscape.
Esteve's tips and link building strategies can serve as a valuable resource for those embarking on new SEO campaigns. We firmly believe that his expertise can help others choose the right direction for their SEO endeavors.
We kindly request our readers to share this post with their peers and colleagues, as the valuable insights shared by Esteve Castells can benefit a wider audience.
Additionally, we invite our readers to suggest other SEO experts or link building experts they would like us to interview in the future.
By engaging in this collaborative approach, we can continue to bring forth relevant and impactful content that addresses the pressing questions and challenges faced by the SEO community.
Where you can find me…
Website: https://estevecastells.com
Linkedin: https://es.linkedin.com/in/estevecastells
Twitter: https://twitter.com/estevecastells