Unveiling the SEO Journey and Insights with Nick LeRoy: AI, SEO, Link Building, and Beyond
In our latest interview, we had the pleasure of speaking with Nick LeRoy, a seasoned SEO consultant and entrepreneur. With over a decade of experience, Nick has played a pivotal role in shaping the organic search presence of renowned brands on the internet.
We delved into various aspects of his journey, including his insights on AI in SEO, his unique approach to link building, and his perspective on the current state of the industry.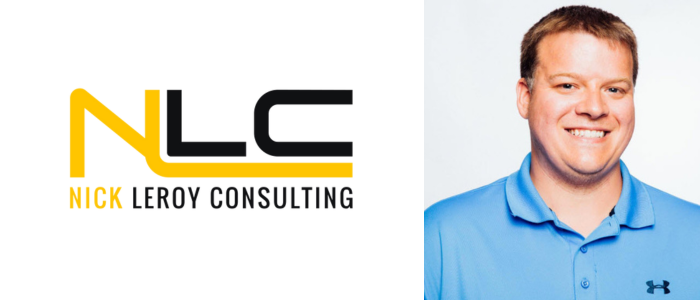 Nick also shared valuable tips for starting successful SEO campaigns, and we explored his SEO newsletter and job board site. Join us as we unravel the wisdom and expertise of this remarkable SEO professional.
---
Q. Can you tell us a little bit about your background and how you became a freelance SEO consultant?
Hi, I'm Nick LeRoy. I've been in the SEO industry for 14 years and just started my fourth year as a freelance SEO consultant.
I spent the first 10 years of my SEO career working at various agencies. It was only after my position was eliminated due to the COVID-19 pandemic that I truly considered a full-time freelance career. I have never looked back since and it's been without a doubt the best decision I've made in my professional career.
Q. What kind of services do you offer to your clients as an SEO consultant?
I work primarily with enterprise-level clients in a consulting role. This means I spend a fair amount of time working on the SEO strategy and working with internal teams to execute it. I'm often working with leadership to get buy-in and report the impact of the various SEO strategies that are being executed.
Q. How do you approach working with new clients and developing an SEO strategy tailored to their specific needs?
My approach is simple – to make sure that investing in SEO is a profitable decision. Too many SEOs sell their services and start executing upon "best practices" without considering the bottom line for their clients. If a potential client sells $1.00 widgets and you are charging 1K/month it will require an incremental 1000 widgets to simply "break-even". If the baseline is 200 widget sales per month, then the odds of SEO making sense for this company are slim to none.
Q. What are some common mistakes that businesses make when it comes to SEO, and how can they avoid them?
As mentioned previously, too many businesses choose to invest in SEO simply because they want to be less reliant on paid media. In many instances, this is a sound strategy, but as also outlined above, you need to make sure the return outweighs the expense. This is not always the case for all businesses.
Q. Can you share any tips or best practices for small businesses or startups looking to improve their SEO?
Get started ASAP. SEO is a long game and the ideal time to start was years ago. The next best time is today. Start with a solid website that is easily discoverable by search engines and double down on providing as much value as humanly possible. For those businesses with a physical presence, make sure you optimize your local map listings as well.
Q. How do you approach link building and what are your favorite link building methods?
Public Relations is by far the most effective link building method when it comes to scalability. When you have a person/team who is actively promoting a company and its products/services, backlinks are a natural byproduct of this effort.
Unfortunately, PR is often a benefit of large companies, and small businesses or niche sites can't afford or won't find a positive ROI in investing in PR campaigns.
Q. Can you talk about the role of AI in SEO and how you see it evolving in the future?
We continue to see search engines continue to double down on artificial intelligence. It was recently introduced through Microsoft that Bing now provides an interactive chat search experience. I suspect Google will follow suit quickly. This will very likely result in traditional organic search results being further pushed down the 'SERP' making top 1-3 rankings even more important.
Q. Can you give us an overview of your #SEOForLunch newsletter, including what inspired you to start it and what type of content readers can expect to find?
The #SEOForLunch newsletter was originally started as a way to share industry details with my clients. It also served as a weekly reminder (to myself) to read industry articles and search updates to make sure I was staying up to date with the industry as it is always evolving.
The newsletter quickly evolved as a resource for other SEOs who don't always have the time to read all the industry updates to stay up to the day but in a short amount of time – for example, over their lunch hour.
Q. What inspired you to create a niche job board for SEOs? How has the SEOJobs platform helped connect employers and job seekers in the SEO industry?
Two factors played a large role in this.
The exact domain seojobs.com was too amazing of an opportunity to pass up. Once people see the domain they rarely forget it which is great for repeat direct visits to the site.
As someone who often looked at open job positions, I was really sick of seeing web developer and non (SEO) jobs showing up in the search results when visiting the big job boards. I see a huge opportunity for a very niche website that doesn't compete in size but in overall quality in job listings.
Q. Finally, what advice would you give to businesses that are considering hiring a freelance SEO consultant to improve their organic search presence and drive more traffic to their website?
Please make sure that you talk to several individuals. While SEO can be a fantastic investment, not all agencies/freelancers have your company's best interest at heart. Talking to a few candidates can help you better understand the true opportunity for your company vs one individual or company promising the world but not being able to deliver.
---
In the realm of SEO, Nick LeRoy stands out as a seasoned professional with a wealth of knowledge and experience. Through our interview, we delved into his entrepreneurial journey, the evolving landscape of AI, the art of link building, and his remarkable contributions to the industry through his SEO newsletter and job board site.
With his valuable insights and tips, aspiring SEO enthusiasts and professionals alike can find inspiration and guidance for their own digital marketing endeavors. Nick LeRoy's expertise continues to shape the SEO landscape, leaving a lasting impact on the industry.
Where you can find me…
Website: nickleroy.com
Linkedin: linkedin.com/in/nickleroyseo
Twitter: twitter.com/nickleroy