Interview With Myriam, Digital Strategist: Navigating SEO in the Age of AI and Beyond
Meet Myriam, a digital strategist based in Montreal. She specializes in helping companies define effective strategies and tactics to boost their online visibility and conversions. With a focus on satisfying both mobile users and search engine robots, Myriam brings a unique perspective to the world of SEO and PPC.
In our interview, we'll dive into her journey as a digital strategist, the current state of SEO in the era of AI, her approach to link building, and more.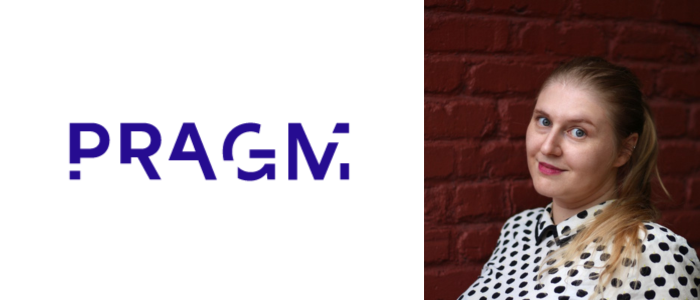 Get ready to learn valuable insights from a true expert in the field of digital marketing.
---
Q. Can you please give us a brief introduction about yourself and your background in SEO? How did you get started in SEO? What drew you to this field?
I was doing SEO for fun and realized after getting my university degree that it actually was a job. And a good one at that! So I joined a company doing web marketing that became the go-to for SEO, then another one, until I finally decided to get a job in an agency doing just that. From there, I joined multiple development centers to focus on technical SEO.
Q. What is the current state of SEO, and how do you believe it will evolve in the age of AI?
We are returning bit by bit to strong online communities. Google clearly favors ads and does not have a proper model in place to make it worth our while to produce unique quality content.
So content marketing will find new distribution channels. Making content available and understandable by bots will center around schema markup more than ever.
SEO is evolving in an astounding manner thanks to AI. We're in for a bumpy ride but it's also going to be an exciting one.
Q. Given the rapidly evolving landscape of search engines in the era of artificial intelligence (AI), what advice would you give to someone who is just starting an SEO campaign?
Focus on figuring out the customer journey and all the fragmented touchpoints along it. SEO should not be thought about in a silo. People come on Pages multiple times for different reasons looking for different types of information to make their decision.
Leverage what you can from PR campaigns, PPC campaigns, emailing campaigns, and branding to make sure that your SEO strategy fits in with the big picture and gets proper results.
Q. Since links have consistently ranked among the top three factors in search engine rankings, do you believe that link building will become even more important as AI-powered content creation tools make it easier for websites to publish content at a higher frequency?
I think that citations and strong branding will play an increasingly important role in this as you can see from the EEAT guidelines. Google is aiming to reduce misinformation and misinformation as a priority. Solid trustable sources are important and I think that this was the key element of link building in years to come.
Q. Can you talk about the role of AI in SEO and how you see it evolving in the future?
The mineral of AI right now is aimed at personalization and helping humans have a more seamless search experience.
Google now remembers the questions that you ask previously and understands that the next question you ask is most likely related to the previous ones so they tailor their answers to where you are at in your journey.
The problem that I have with generative AI is that it's vampiric it is feeding off of our content to generate answers but I plunder where the added value is for content creators and SEOs. In a world of zero CTR, where do we fit?
Q. How do you approach link building and what are your favorite link building methods?
I've been doing SEO for more than 15 years now. I can't remember a time when I liked and found link building enjoyable. It's tedious, complicated, artificial. However, it is an essential part of SEO. It helps bots and humans figure out their navigation path within the world wide web. It helps with branding and contextual understanding. It's the best way to show you are trustworthy.
With this in mind, I approach linkbuikding digital PR mindset. You have to consider it on the long term not on a punctual campaign basis. Creating tools that people want to share because they are useful is one way to go about it. But creation is not the only thing you really need to think about. Promotion matters. Being seen where people can discover the tool in the first place helps foster more visibility and more organic links.
I also considering building as part of the customer journey, making sure that people find you where they expect to find brands like you or services like yours is key. Once again you cannot consider linkbuilding in a silo, it's an integral part of your branding and SEO roadmap.
Q. What criteria do you use to assess the quality of a link before deciding to pursue it for a website?
So there are two types of links for me, the ones that you naturally attract and the ones that you really want to go after and cultivate. The same goes when you do the analysis of your competitors, you want to figure out what they are attracting naturally and what they are actively seeking or sponsoring.
With this in mind, if we are focusing on the links that we are trying to acquire, I tend to look at is this website is locally and or topically relevant.
Everyone always talks about a good topical match between the website and your friend or the topic that you are trying to promote.
However, the reality for many companies is that they lack strong local, community, or industry links that are tied to the markets they operate in.
Obviously, there are many different metrics I could point to but others are doing it better so I would like to place the emphasis on those elements.
Another element I look at when it comes to journalists, for example, is not necessarily the website itself but the author of the content that I am aiming for.
If they have published multiple articles across the web on the same topic then I am more focused on the person parentheses the author as Google understands it than the website itself.
Q. Can you tell us more about the SEO services that you or your company offer?
PRAGM is a boutique consultancy. We specialize in SEO and Analytics. We are human-centric but very data-informed. This means that the services we offer are also tailored to what our clients need.
We offer bespoke training and consulting for clients that really want to ensure marketing, development, PR, and Analytics work together to succeed.
Q. Can you tell us about your ideal target clients for SEO services? Additionally, is there a minimum budget requirement for clients who want to work with you?
We do not work with small clients. We work with clients that have significant budgets and do not want to deal with the typical agency overhead costs.
Our clients enjoy the fact that they get to speak to experts directly and do not have to deal with an account manager, a project manager, and whatever else comes with the regular agency process.
It helps us have a very streamlined approach to each project and to maximize the budget. Our audits start at $5,000 to give you an idea. Our training packages start at $2,500.
Q. When executing SEO campaigns, do you personally handle link building or do you work with third-party link building agencies to acquire links on behalf of your clients?
We work with third-party freelancers and recommend specific agencies that can help our clients actually handle some of the more tedious aspects of link building. We and the client always retain strategic direction.
Q. Can you share with us the SEO tools that you use on a regular basis? Additionally, do you have a favorite tool among them?
Screaming frog and side bulb for crawlers
Semrush or SERPstat as an overall keyword/quick audit tool
A solid extension in Chrome such as webdev toolbar or detailed.
If you work with e-commerce clients, I recommend the marketing syrup extension.
Any tool that Dave Smart made to help us when it comes to technical SEO is part of my toolkit.
The truth is there's no magical tool that gets you where you need to be an SEO it's a little bit of everything that works.
Q. As an SEO consultant, are there any specific tools or functionalities that you wish existed in the market to make your job easier or more efficient?
I've been using chat GPT a lot more to help me do a lot more things faster. One too I wish existed is one that is not overly costly and helps detect cases of cannibalization on a website at scale.
Really it would be able to do that with different websites from the same brand that operates in different markets but somehow overlap and cannibalize each other in specific markets.
Q. Can you share any books, articles, or other resources from industry experts that you have found valuable?
Here is a list of industry experts that I absolutely love
Dave is smart for anything technical
Jamie Indigo for anything technical that is contextualized by a deep understanding of how humans work
Alice Rowan for anything content related.
Nat Slater for her this much I know about SEO advice on LinkedIn.
Daniel K Cheung for anything that is related to semantic SEO
Marco Giordano for anything that is related to data analysis in SEO
Q. For someone who is interested in becoming an SEO expert, what advice or recommendations would you offer to help them get started and develop the skills necessary to succeed in this field?
The cheapest and most efficient way to get started if you want a course is to get Mark William Cook's Udemy course on SEO. This is one of the best courses and it's the most affordable one I've seen.
The next piece of advice and give that really saves your career and mental health is to follow the right people on LinkedIn and on Twitter to learn the right things.
Get to know them get to interact with them little bit by little bit and you will see that you will create a network of folks within the industry that can help you when you need to figure out something. And last but not least keep practicing. You will get better as time goes on.
Q. How do you measure success in your career as an SEO professional, and what benchmarks do you set for yourself?
This is a complicated question for me and a very loaded one. Our industry is built on hype, We hyper-focus on gurus that don't necessarily bring much value.
That's because you are featured everywhere it doesn't mean that your work is good and that is very strange to me. I know a lot of incredibly good SEOs that are not highly visible.
Apparently, if you want to be perceived as a successful SEO professional, you better invest in those personal branding skills!
My personal benchmarks are easy:
Do I get enough clients to make a good living?
Can I commend the wage that I think reflects the value I bring my clients?
How good are my clients?
However, more and more, I focus on the other aspects of the industry:
How many people have I successfully mentored within the industry?
Which key interventions can I do to communicate properly some important information? By that I mean podcasts, conferences, and articles.
And one very funny one is: is there search volume for my name… that's the ultimate SEO flex!
---
Thank you for your time!
In our interview with Myriam, we gained valuable insights into the current state of SEO in the era of AI, as well as her strategies for link building and content creation.
Her expertise in digital strategy and analytics is evident, and her tips for improving SEO are sure to be helpful for anyone looking to improve their online presence.
If you have any suggestions for other experts we should interview, please let us know in the comments below. And if you found this discussion helpful, we encourage you to share it with others who may benefit from Myriam's insights.
Where you can find me…
Website: https://www.myriamjessier.com
Linkedin: https://www.linkedin.com/in/myriamjessier
Twitter: https://twitter.com/myriamjessier