Unveiling the SEO Insights and SaaS Entrepreneurship Journey with Mark Williams-Cook
We are thrilled to present an exclusive interview with Mark Williams-Cook, an esteemed SEO specialist and the brains behind the popular SEO SaaS tool, AlsoAsked. In this insightful conversation, Mark shares his journey in the field of SEO, including the inspiration behind building AlsoAsked and his experience in turning the concept into a market-ready product.
Discover the timeline from the initial idea to the app's launch and gain valuable insights into the evolving landscape of SEO. Mark delves into the impact of AI on the industry, particularly in the realm of content creation, and offers his perspective on the significance of links in the era of AI-powered content generation.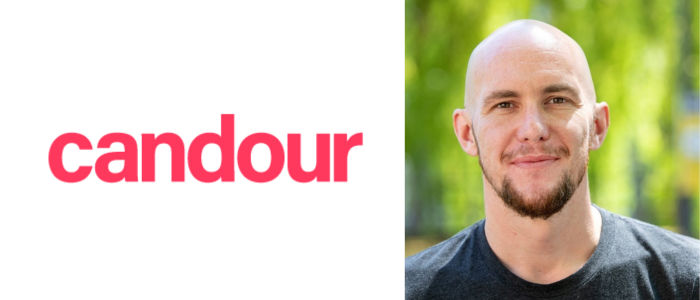 Aspiring SaaS entrepreneurs will find inspiration in Mark's advice on finding innovative ideas for new SEO tools and his reflections on what he would do differently in developing a new tool. Furthermore, gain valuable tips on link building strategies and staying up-to-date with the latest trends and developments in the ever-changing SEO landscape.
Join us as we unravel the wisdom and expertise of Mark Williams-Cook, a prominent figure in the SEO world, and explore the intricacies of SEO, AI, content creation, and much more. Get ready to enhance your SEO knowledge and gain valuable insights to fuel your digital success.
---
Q. Can you tell us about your background and how you got started in the field of SEO?
Sure, I've been working in SEO for around 20 years. Like many people that have worked in the industry that long, I got started by chance. I had built a community website for local bands and musicians that put on gigs in the local area and part of this website was an Amazon affiliate store integrated into PHPNuke.
Very randomly, I started earning significant affiliate commissions as I was selling 2-3 of one very specific type of DVD player every day. When we fired up AWStats to find out why this was happening, I could see the traffic was coming from Google. This began my journey of working out how and why search engines ranked specific sites over others.
Q. Could you share the story behind the inception of AlsoAsked and how you came up with the idea for building this SEO Saas tool?
We'd been using PAA data for a while at Candour and had just been using some scripts to scrape this data locally. I assumed most people were doing something similar, but that perception was shattered when I showed some of the tooling at a fairly small SEO conference and I was inundated with requests to send people the script.
It made me think that a CLI approach had a barrier of entry that maybe wasn't as obvious to me and there may be value in making an easy-to-use version of the tool.
Q. What was the timeline like from the initial idea of developing AlsoAsked to the actual launch of the app? How long did it take to turn your concept into a fully functional and market-ready product?
Oh, god. So much longer than I had thought and hoped! We got an initial web version up and running in November 2019 and I thought it would be only a few months before we were ready with a "full" version but it ended up being 2 years! We finally launched v1 in March 2022.
There are a lot of decisions we had to make that we led the way on, which nobody else had done before that have been really successful, which is evident by the copycats we've seen recently – but the real-time was spent making our own infrastructure.
Unlike everyone else, we are not reliant on third-party scraping tools or similar, so when our API launches next month, we can offer huge capacity, fast results, and brilliant uptimes – but yes, Hofstadter's law came home to roost!
Q. Do you believe there is still room for developing new SEO tools in the market? If so, what advice would you give aspiring SaaS entrepreneurs in finding innovative ideas for new SEO tools?
Absolutely, we see it all the time. My advice would be to start with the problem, not the technology. If you listen to most of the successful SEO tools' stories, they will talk about how they were combatting an existing problem or grew from more humble solutions.
There's a lot of noise at the moment around AI tooling and I think there are a lot of people trying to make tools simply to utilize AI, so we end up with things that aren't actually that convenient or solve non-existent problems.
Q. If you were to develop a new SEO tool, what aspects or approach would you do differently compared to your experience with building AlsoAsked.com?
That's a great question! I think one of the things that made us so successful from the start was running a long public alpha and beta period.
If I was to do it again, I think I would have more formality around that, such as a Slack group to get direct feedback and ideas from users. It served the purpose of getting known, but I think we could have got more from it.
Q. As an experienced SEO professional, what are your thoughts on the current state of SEO and its evolving landscape?
I'm excited! I don't think SEO had fundamentally changed for many years, some bits have gone in and out of fashion, changed names, changed tools, but at its core, it's been the same process.
It's early days for integrating AI into search and I genuinely think it will have longtime ramifications for how people interact with search engines, which will likely sprout whole new SEO strategies that never existed.
Q. With the advancements in AI technology, how do you see AI impacting the field of SEO? Are there any specific areas where you foresee significant changes?
The three main areas I think will be multi-modal search, so lots more searches where inputs and outputs will be images and video, rather than just text. Translation will be huge, and by this, I mean translation becoming close to being "solved" and especially for non-English speakers, those walls coming down.
Finally, I think we'll see Google doing more to stitch together multiple sources, whether it's from LLMs or websites, to make answers that cover a linear range of questions that make up the query intent.
Q. How do you foresee content creation being impacted by the advancements in chatbots, including technologies like chatGPT, Google's Generative AI, and Bing's Chat?
Long-term, I don't see this being as big as some people think for content creators. From a strategic level, if your LLM can use predictive text to generate the answer to a query, why would Google (cost aside) want to send them to your website, rather than just answer the query itself?
They will certainly be a useful tool to add to the arsenal to make good content, but with a "hands-off" approach, your additional value evaporates.
Q. With the rise of AI-assisted content creation, there is a growing concern about the quality and relevance of content. Do you think links will become more important as the frequency of publishing increases? Why or why not?
I still think links are way more important than a lot of people give them credit for, it's still the backbone of the web and they won't be going anywhere for a while.
Yes, it "makes sense" you might think they become more important, but I think there are lots of angles Google can take, such as their recent focus on personal experience that separates what AI can do effectively from humans, so I don't think we'll need to rely on links more.
Q. Given the rapidly evolving landscape of search engines in the era of artificial intelligence (AI), what advice would you give to someone just starting an SEO campaign?
Find how you can help people better than your competitors. Whether that's data they don't have, content they can't make, or even the same content, but presented in a much better way or framed differently. Setup for the long-term, but in the short-term pick your battles.
Q. Finally, how do you stay up-to-date with the latest developments and changes in the SEO industry? Are there any specific resources, tools, or communities you rely on for continuous learning?
Podcasts:
Search with Candour
Search off the record
SERPs up
SEO Mindset
Edge of the Web
Azeem Asks
Marketing O'Clock
Resources:
https://learningseo.io/
The Complete SEO Course From Beginner To Professional (my course!)
Blue Array courses
BrightLocal courses
---
In conclusion, our interview with Mark Williams-Cook has provided a wealth of knowledge and insights into the world of SEO and SaaS SEO tools entrepreneurship. As a visionary SEO specialist and the founder of AlsoAsked, Mark has shared valuable perspectives on the current state of SEO, the impact of AI, and the evolving landscape of the industry.
We have gained valuable insights into Mark's journey as an SEO entrepreneur and the inception of AlsoAsked, a groundbreaking SEO SaaS tool. His experiences and advice have shed light on the challenges and opportunities in developing innovative SEO tools that cater to the needs of businesses and content creators.
Furthermore, Mark's thoughts on the importance of link building and the evolving role of AI in content creation have provided a deeper understanding of the dynamic SEO landscape. His recommendations for effective link building strategies will undoubtedly benefit businesses seeking to improve their online visibility and authority.
We extend our sincere gratitude to Mark Williams-Cook for sharing his expertise and valuable insights. We hope that this interview has served as a source of inspiration and guidance for our readers, empowering them to navigate the complex world of SEO and SaaS entrepreneurship.
Don't forget to share this interview and let us know if you have any recommendations for other experts you'd like us to interview.
Where you can find me…
Websites: withcandour.co.uk i83.uk
LinkedIn: linkedin.com/in/markseo
Twitter: twitter.com/thetafferboy