Unleashing the Power of SEO and Data Analysis: An Exclusive Interview with Marco Giordano
We are thrilled to present an exclusive interview with Marco Giordano, a renowned SEO specialist and data analyst who has made a lasting impact in the industry. With a unique blend of expertise in SEO, data analysis, and content optimization, Marco brings a fresh perspective to the world of search engine optimization.
In this insightful interview, we delve into Marco's background and journey to becoming an SEO specialist, exploring the pivotal moments that led him to embrace the power of SEO and data analysis.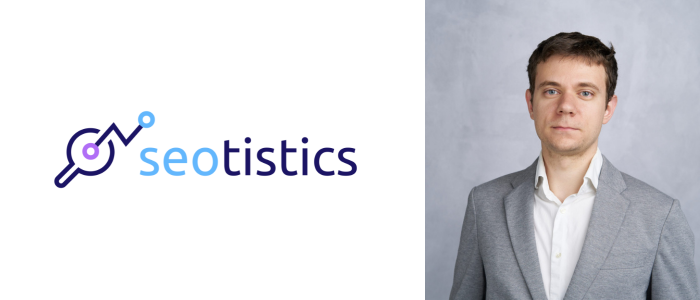 With his impressive academic background and a strong passion for coding, Marco's path took him from business administration to pursuing a Master's Degree in Management and Informatics, where he honed his technical skills and delved into the world of data science.
As a freelance SEO and analytics consultant, Marco provides invaluable guidance to businesses seeking to navigate the complex realm of SEO and leverage the power of data-driven strategies. His expertise extends to content websites, where he helps clients develop effective SEO strategies, optimize their content, and unlock valuable insights through meticulous data analysis.
Join us as we delve into Marco's thoughts on the intersection of SEO and data analysis, the role of AI in shaping the future of SEO, and his unique perspectives on tackling common challenges in the industry.
Discover how his deep specialization and data prowess can empower businesses to achieve tangible results and gain a competitive edge in the ever-changing SEO landscape.
Without further ado, let's embark on a captivating journey of SEO, data analysis, and industry insights with Marco Giordano, a visionary SEO specialist dedicated to helping businesses thrive in the digital realm.
---
Q. Can you tell us more about your journey to becoming an SEO specialist and data analyst? What inspired you to pursue this career path?
I started in December 2017 by helping a friend of mine with his publisher website, that's how I discovered SEO.
From there, it was mostly being self-taught and testing new tools.
After I graduated from Business Administration, I discovered my love for Data Science and decided to study Computer Science.
There was no particular reason, I simply liked these concepts that were totally new to me.
I practiced every single day with coding and theory until I became quite proficient with it.
I am still learning a lot every day because they are both disciplines where you must continuously learn.
Q. How has your background in functional coding (R, Python, SQL) influenced your approach to SEO and data analysis? In what ways do you leverage these skills to enhance your strategies?
My approach heavily shifted to strategy/monitoring. I like checking what's going on before touching a website and I can also tell you whether a domain is worth buying.
This reflects also in how I read case studies or process information. I think that having doubts is one of the best advantages of this job, as long as it doesn't turn into full-fledged cynicism.
My main specialty is content auditing and assessing opportunities, something that it's often only possible with the right tools if you deal with large websites.
The same applies when there is the need to investigate data to generate hypotheses, an activity many forget about.
Q. As an SEO specialist focusing on B2C content, what specific challenges do you often encounter, and how do you overcome them?
The biggest problem I've seen is not having content clusters or not updating content.
These are quite easy to fix with the needed guidance, as you would only need to do defined extra work.
The issues arise when:
There are no qualified writers. Needless to say, without writers, you can't run a content website.
The solution here is budgeting. Some SEO projects are hard to follow through without the proper resources.
No content strategy. This one is easy to solve and often involves not having content clusters or a clear content plan.
The first step is analyzing what's already existing and understanding what coil is proposed to complement it.
Q. Could you please explain what Analytics Consultancy entails and what specific services you provide in this area? Furthermore, who would benefit the most from hiring an Analytics Consultant, and how can they leverage your expertise to improve their business or website performance?
Analytics consultancy is mostly about asking the right questions and highlighting problematic issues on a website.
In my case, it mostly involves content auditing and analyzing Google Search Console and other data sources to come up with valuable and actionable insights.
Once you have done it, you can directly act on improving their processes/systems. The room for improvement is often big because many don't check their data.
My work is mostly useful for big websites (2,000 pages or more) because it's easier to assess the positive ROI of my intervention.
Content websites that have never worked with data and would like to monitor performance, improve their processes, and eventually profit are my ICP.
Q. Could you share some examples of how data analysis has helped you uncover valuable insights and improve the SEO performance of content websites?
I have several examples so I will start with impact:
Helped spot incomplete clusters that we could reinforce immediately without spending too much.
This cheap but actionable task brought an increase of 20-30% in organic traffic without doing anything else.
Grouping articles are also useful for the simple evaluation of performance. This activity alone can impact what you actually do later.
By doing this, I helped several people to save time and choose the right topics.
Q. How do you balance the technical aspects of SEO, such as website optimization and technical audits, with the creative elements, such as content creation and link building?
I don't offer Technical SEO and Off-Page SEO because I am a specialist and that would dilute me too much.
It's important to know how they work to prevent disasters and give good advice but you shouldn't replace another specialist.
I am very skewed towards Content and Data because that's where I excel.
Q. In your opinion, what are some of the most common misconceptions or myths about SEO and data analysis that you encounter in the industry? How do you address them?
There are too many mistakes in the industry, mostly originating from the staleness of the SEO literature.
The most common include:
Using only 1 data source
Not cleaning data
Thinking that some plots and aggregations are equal to proving something
Confusion between Analytics, Statistics, Machine Learning, and AI
Q. You mentioned having an aggressive strategy in SEO. Could you elaborate on this approach and explain how it differs from playing defensively? What are the benefits and risks associated with an aggressive strategy?
Most of the SEO that works is proactive or requires execution. Slow-paced websites have it harder (at least for B2C content websites).
Quality > Quantity but ideally you want both.
Working more on doing rather than thinking is a big plus and that's where automation helps.
The big benefit of being an aggressive player is that you can overwhelm your competitors, e.g. update frequency, publish more, monitoring competitors.
The biggest disadvantage is that you need a budget and an organization. This is unfeasible in many cases and that's why I like to work with bigger websites.
If you want to play aggressively, you need resources to invest.
Q. Since links have consistently ranked among the top three factors in search engine rankings, do you believe that link building will become even more critical as AI-powered content creation tools make it easier for websites to publish content at a higher frequency?
It's hard to say because the impact of AI could be very much overrated.
Even so, I would say that something as important as links doesn't need to become more important, they already are.
Q. If you were to advise businesses on link building, what are the top three link building strategies you would recommend as the most effective for improving their website's visibility and authority?
I don't offer link-building services.
My take is the usual boring advice you hear online:
For Ecommerce, target articles and categories, not product pages. You can craft infographics or relevant guides to fish for some links and then internally link to your products.
For content websites, infographics, interviews, and even "editorials" may do the trick. In this case, I recommend using social media consistently to push some strategic articles.
Dedicated images may also be attire links if used properly. You may sometimes get a nofollow, and this depends a lot on what license you are using.
Q. Given the rapidly evolving landscape of search engines in the era of artificial intelligence (AI), what advice would you give to someone just starting an SEO campaign?
Ignore the noise. AI is largely unstable and can be reliably exploited if you have a technical team with a good grasp of it.
If you have to automate complex tasks, a developer or an automation engineer can do it much better.
For simple use cases, I do recommend using AI solutions.
As of now, SEO is played in the same field. You can use shortcuts and churn a lot of average content; you can use AI in small quantities to speed up great content.
It's all up to you.
---
Conclusion
We hope you found this interview with Marco Giordano, a prominent SEO specialist and data analyst, enlightening and inspiring. Marco's deep specialization and expertise in SEO, coupled with his strong background in data analysis, have provided us with valuable insights into the ever-evolving world of search engine optimization.
Throughout the interview, Marco shared his thoughts on the impact of AI on SEO and highlighted the importance of leveraging data-driven strategies to stay ahead in the industry. His unique perspectives and innovative approaches to tackling common challenges in SEO have shed light on new avenues for success.
We encourage you to share this interview and spread the knowledge and expertise Marco has shared with us. If you have any recommendations for experts in the field of SEO, data analysis, or any related topics, please don't hesitate to reach out to us. We are committed to bringing you the most insightful and informative interviews to help you navigate the dynamic world of SEO.
Thank you for joining us on this journey with Marco Giordano, and we look forward to bringing you more compelling interviews and valuable content in the future. Stay tuned and keep exploring the possibilities of SEO and data analysis to elevate your digital presence and drive meaningful results.
Where you can find me…
Website: https://seotistics.com
Linkedin: https://www.linkedin.com/in/marco-giordano96
Twitter: https://twitter.com/GiordMarco96