Introducing Baileigh Dabdoub: Insights from a Seasoned SEO Account Manager
In our latest interview, we had the privilege of connecting with Baileigh Dabdoub, a seasoned SEO Account Manager at Greenlane Marketing. With her wealth of experience and expertise in the field, Baileigh has played a pivotal role in shaping the organic search presence of numerous brands.
During our conversation, we had the opportunity to delve into various aspects of Baileigh's insights and perspectives. We explored topics such as the current state of SEO, the impact of AI on search engine optimization, effective link building strategies, and valuable tips for successful SEO campaigns. Baileigh graciously shared her knowledge and offered practical advice based on her years of industry experience.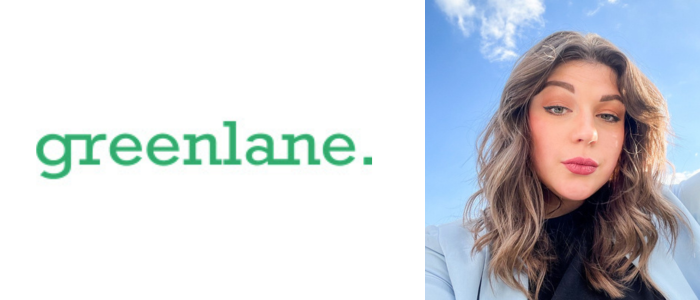 Join us as we uncover the valuable insights and wisdom of Baileigh Dabdoub, as she shares her expertise and sheds light on the dynamic world of SEO. Gain a deeper understanding of the industry and discover actionable strategies to enhance your own SEO efforts.
---
Q. Can you share with us your background and how you got into the world of SEO?
I got into SEO sort of accidentally. Before I really dove into the SEO world, I was working in marketing on a general level, running ads, media buying, posting on socials, and even working on a website here and there.
What really got me practicing SEO, without even knowing there was a name for it, was working on my Etsy shop. I had a pretty successful Etsy store, which I've not deprioritized a bit, but I worked on ranking all my listings consistently. I did keyword research, audience analysis, and even intent auditing without even realizing I was doing SEO, even if it was "marketplace" SEO.
But once I figured out SEO was a specialization all on its own and saw just how much went into it, I knew that was the path for me. I needed something to keep my interest and always keep me on my toes, something that would be so diverse that I could never master all of it.
So, that's when I started at an agency in the SEO department. A few years and LOTS of learning later, I stepped into my role at Greenlane, and the rest is history!
Q. What is your take on the current state of SEO, and how do you see it evolving in the next few years?
It seems to me that on an organic level, Google is still focused on giving users the best experience possible, meaning weeding out spam, penalizing duplicate or useless content, prioritizing search intent, and even bringing social media into the mix, since they know how important it is to the younger generations, and that won't go away.
So in the coming years, I can predict a few things:
Google will double down on spam penalization
I think that Google is going to do all it can to get rid of any and all duplicate and meaningless content. It will only rank the best of the best, making niche and industry research even more vital to any and every content strategy.
Focusing on user intent, Google will incorporate social media even more
Google knows social media is going away any time soon, and I think that makes them a little nervous. Because of the younger generations using TikTok as a search engine, I believe that Google is going to continue to integrate social media into the SERP even more, whether it be through links, images, or videos. So, I think going forward, focusing on cross-channel strategies between your website and social media channels will become necessary to ensure success.
UX & Readability will become vital
As Google continues focusing on its primary goal of giving users a good experience, I think it will further prioritize user metrics, like how long they stay on a page and if they found what they were looking for. Now, I'm not talking about site speed, but once a site loads, was the user able to easily find what they were looking for? How long did it take? I've always said that your article needs one sentence to give a user an answer and a page of content to get Google to rank it. This is true now, but I predict that will only increase as attention spans continue to get shorter.
Q. What are your thoughts on Google Generative AI, and do you think it will eventually replace human content creators?
AI is an amazing tool, and it will get even better as development continues. But do I think it can replace humans, especially content creators? Absolutely not. There are 2 main reasons for my opinion on this.
The first reason is AI isn't always accurate: I have experienced this many times myself as I was researching, writing content, and even creating code. In many cases, AI has instantly provided correct information that would've taken a while to research manually. However, there have also been many cases where AI has instantly provided completely incorrect information, and stated the wrong information as fact. It was very "confidently wrong." Nothing on Earth is perfect, and that's what AI would need to be to always give accurate information 100% of the time no matter what. AI will always be imperfect as long as its creators are, and considering that humans created AI, that really can't ever change.
The second reason is also the reason why a majority of content exists in the first place: emotion. Other than documentation of facts, tests, history, etc, a very large portion of the content has been made to incite emotions in people. That's why people consume most content, right? Sure, we can Google the answer to a question, but why do we watch tv or movies? Read books? Endlessly scroll on TikTok for hours? We do these things to be entertained, to feel something.

Whether it's feelings of anger, sadness, happiness, shock, fear, or any other emotion, there's a person behind the words, image, or video that made us feel that way, and I think there always will be. If AI tools can't even reliably relay known facts 100% of the time, how could they possibly create something that's sad enough, funny enough, or intense enough to make people cry, laugh, or sweat in anticipation, especially when they don't, and will never, have lived experiences to draw from? In my opinion, that's not really possible.
Q. What are your top three link building methods for 2023, and what makes them stand out in terms of effectiveness in your experience?
When building backlinks, there is a lot of spam and misinformation out there. I personally don't believe in wasting time and effort in getting useless backlinks on spammy websites, so I'll never recommend posting links on Quora on things like that. However, there are a few strategies that ARE effective and can result in valuable backlinks, however, these strategies do depend on the size and type of a business.
Organic Media Coverage:
Works for Small Businesses + Enterprise Businesses
If you've got a small or local business, the best and only method you should focus on for gaining backlinks is community outreach to garner local organic media attention. Host an event for the community or even a charity event.
Do a giveaway or raffle that benefits a local organization. Not only are you giving back and doing good, but your local news is more than likely to cover the event, which can get you a high-trust, high-traffic backlink. Not to mention, you'll also be spreading brand awareness.
For enterprise businesses and larger companies, the same thing can be done on a larger scale, and the coverage will also be more widespread, especially if the brand name is well known. However, organizing things like this on a massive scale can be complicated and take time, so there are other ways to effectively garner some backlinks in the meantime.
Valuable Content + Valuable Asset:
Works Better for Enterprise Businesses
If you're an enterprise business or a fairly well-known brand, providing valuable information along with a valuable asset like a graphic, table, chart, video, etc is a simple task, but it's a very effective strategy. If you've been around for a while, Google knows, as it takes into account domain history, related entities, etc. So, odds are your site has "index priority," meaning that as long as you don't have an obnoxious crawl bloat, your content should get indexed regularly and quickly, so you don't have to do the usual waiting.
Not only does Google recognize your name if you've grown authority and trust in your industry, but users will too, meaning they're more likely to share your content with others since they can trust that it's accurate. So, giving users valuable content, "insider" info, or even your unique, expert opinion along with a nice, pretty asset they can share or link to, gives you an excellent chance of getting some great backlinks!
This can work for smaller or local businesses, but it'll take a lot more work, time, and effort, and there are no guarantees either. However, you should 100% still be making an effort to produce quality content that holds value.
Hire a Niche Specific Outreach Specialist:
Any, Mainly Bigger Businesses
Any business can take this route, though it makes more sense financially for a medium to large company to try this method. An outreach specialist is someone who knows how to "sell" content, and they typically work within one niche or industry, so they are able to become experts within that area.
They'll work with you to craft content that will be "sellable" and then reach out to people and companies to which the content is relevant and helpful. Now, this method is not foolproof, nor are results guaranteed, and it is quite a large investment. Smaller businesses can try this method if they please, but media coverage will prove to be a much more effective method for them
Overall, I'd say my recommendation for smaller businesses is to work on community outreach to garner organic media attention. My suggestion for a larger company, especially one with a well-known name, would be to provide valuable info combined with a valuable, shareable asset. They can also layer on the community outreach method as well. I'd only recommend the outreach specialist if the company is larger and has money to spare, as it'll more than likely get results, but it won't be very budget-friendly.
Q. Given the rapidly evolving landscape of search engines in the era of artificial intelligence (AI), what advice would you give to someone just starting an SEO campaign?
AI must act as a tool to be honed and utilized to inform, strategize, and organize; it cannot be used to blindly create and implement whatever it deems necessary. There must be a force to not only power it but also to aim at the target. After all, a knife not sharpened, aimed, or thrown by its master, will never even get close to the bullseye.

-Baileigh Dabdoub
---
In conclusion, our interview with Baileigh Dabdoub, a Senior SEO Account Manager at Greenlane Marketing, provided invaluable insights into the world of SEO. Her journey, expertise, and perspectives shed light on the current state of SEO, the impact of AI, effective link building strategies, and tips for successful SEO campaigns.
Baileigh's wealth of knowledge and experience serves as a guide for both aspiring and seasoned SEO professionals looking to enhance their skills and stay ahead in the ever-evolving landscape of digital marketing. Implementing her tips and strategies can help businesses achieve higher search engine rankings, drive organic traffic, and ultimately achieve online success. Stay tuned for more interviews with industry experts and continue to elevate your SEO game.
Where you can find me…
Website: greenlanemarketing.com
Linkedin: linkedin.com/in/baileigh-dabdoub-169bb3122